This March club Time is launching a new after hours party concept named Strawberry Sundæ. The first edition will take place on Sunday March 16 with no other than legendary DJ Dave Seaman! Other DJs playing at the first edition of Strawberry Sundæ are Time residents Ingo Vogelmann, Martin Lugtu and Pav Parrotte.
Dave Seaman returns to Time!
Dave Seaman is one of the original movers and shakers of the UK house movement. He has been DJing for over 25 years playing in over 70 countries around the world. He was the first editor of the clubbers bible, Mixmag, and has remixed and produced for everybody from U2 to Kylie and David Bowie to the Pet Shop Boys. He has also done over 20 mix compilations for the likes of Global Underground, Renaissance & Radio 1's Essential Mix and also been the main man behind the independent dance music labels, Stress Records, Audio Therapy and now his new imprint, Selador Recordings. Quite simply, Dave Seaman is one of the legends of electronic house music.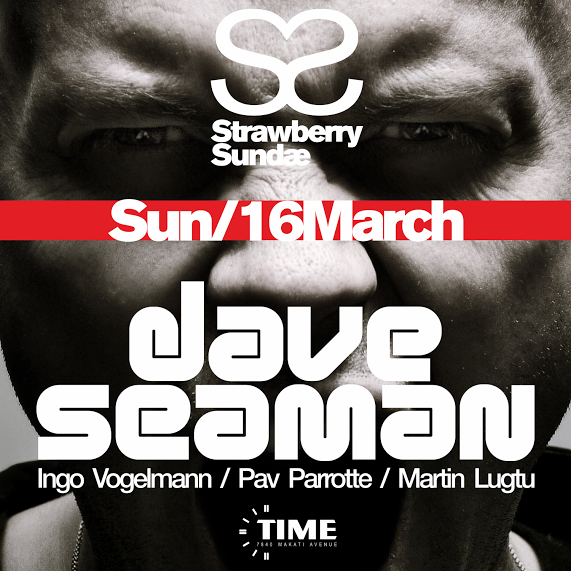 You can now buy one of the 100 exclusive pre-selling tickets online at http://ss001.eventbrite.com/ for ₱800. The door charge will be ₱1000. All tickets will include 1 free drink.
Strawberry Sundae with Dave Seaman
Location: Time Manila (Makati Avenue)
Time: 4pm – Midnight
Tickets: http://ss001.eventbrite.com/
Tables: Email pavingoMNL@gmail.com for table bookings or any other inquiries.
No Guest List!
club time, dave seaman, makati, manila, Strawberry Sundæ, time