The Skye W lounge bar is a popular outdoor roof-deck lounge bar and restaurant that is located on top of the W building on the corner of 28th street and 11th avenue (next to High Street) in Fort Bonifacio Global City, Manila.
Skye Lounge offers cocktails, food and bottle service in a nice outdoor atmosphere with a great view.  Skye is currently one of the hot spots in the city. In weekends usually all tables are fully booked, so if you want to book a table make sure you book early. There are different types of tables and couches. Skye is open Monday – Saturday from 6pm till 3am.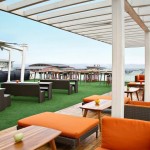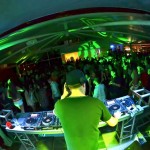 Skye W High Street is open from 5pm to 2am Monday-Saturday and form 4pm to 12mn on Sundays
Promo: 2+1 on Signature Cocktails and Carafes and 4+1 on Local Beers everyday from 5-8pm.
For Skye Bar table bookings text or call 09328567593 (2pm – 12mn), or call the landline: 024784284 (10am – 8pm). Please note that you have to commit to a minimum amount of bottles to reserve a table. You can also email reservations@skye.ph
Skye is also available for private parties and corporate events, for more info call 024784284 or email info@skye.ph
Email: info@skye.ph
club, high street, highstreet, lounge, outdoor, roof, roof top, rooftop, sky bar, sky lounge, sky manila, sky reservation, skye, skye bar, skye entrance, skye guestlist, skye high street, skye lounge, skye lounge manila, skye manila, skye philippines, skye table, skye table bookings, skye the fort, skye vip, skye w, skye w bar, skye W high street, Skye W HighStreet, terrace