Prohibition Liquor Lounge Manila is an exclusive bar / lounge / club located on the third floor in Greenbelt 3 in Makati.  It is one of the newest hotspots in the Manila.
Prohibition Liquor Lounge is sort of a hidden 'secret' room by Dillingers 1903 themed as an early 1900s speakeasy bar (when alcohol was prohibited and was illegally sold in hidden bars). You enter the place trough a tunnel. There is a main club room and roof terrace. There are weekly clubnights with DJs that play various types of music such as disco, funky house, hiphop (depending on the day).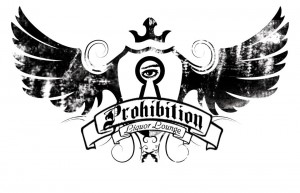 For reservations, guest list and other info call call  (02) 621 6790 (landline).
dillingers 1903, greenbelt, guest list, guestlist, makati, Prohibition, Prohibition 1903 Liquor Lounge, Prohibition Greenbelt, Prohibition Liquor Lounge, Prohibition Lounge, Prohibition Makati, Prohibition Manila, Prohibition1903