Neverland, Manila together with Fox and Star World are proud to present, Apollo X Manila.
Deconstructing the dance scene to make it raw, rugged and unapologetic, the event features local and foreign DJs from the alternative dance scene: techno, deep house, trap, dubstep, and drum and bass, among others. Situated in hole-in-the-wall places around Manila, Apollo X will let you rediscover again the euphoric feeling that dance music gives. Dance the night away to the techno and deep house beats of European DJs Joran Van Pol, Perel, Max Morel, alongside local alternative dance acts Karl-Oh, Major Chie, and Austin Castaneda.
Add to that the experience of a new level of freedom and musical mayhem under the strobe lights with Apollo X Manila.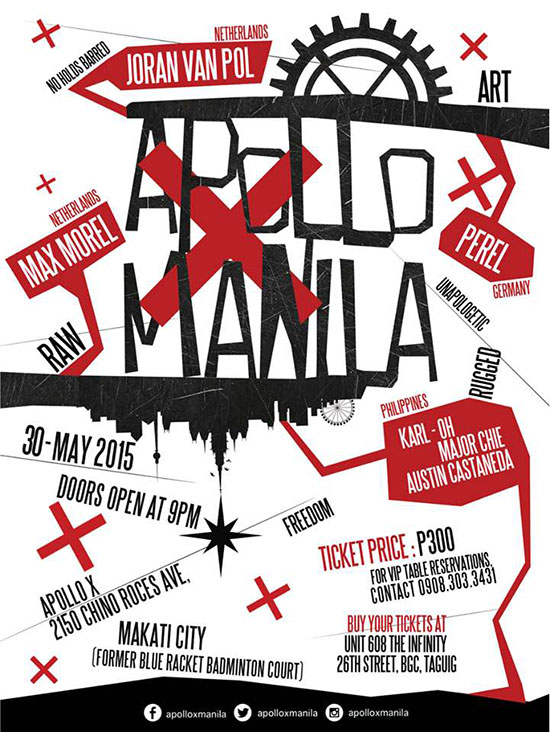 Apollo X Manila will be held on May 30, 2015 from 9:00 PM onwards at the former Blue Racket Badminton Court, 2150 Chino Roces Ave., Makati City. Get your tickets at P300 at the Neverland Manila office or at selected Astrovision and Astroplus stores.
apollo x manila, apollox, apolloxmanila